FEATURED BRAND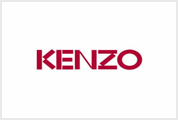 GIFTS FOR OCCASIONS

ABOUT US
Established in 1995, S&S Fragrance, Inc. is one of the leading wholesale distributors in the United States of America. We distribute designer fragrance products to semi-wholesalers and retailers all over the world. With over 25 years of experience in the designer fragrance industry, our team consists of some of the most experienced and most dependable professionals in New York.
Our main goal is to obtain customer satisfaction by providing the best service. Our product lines are authentic and 100% genuine. We have developed strong business relationships with both vendors and clients. Our professional team is dedicated to providing the highest levels of service and efficiency. Our experience in the products is unique in the industry. We carry a wide range of designer fragrances that are in demand everywhere. We keep adequate inventory at all times to cater to the needs of our customers. We supply to all our customers promptly at all times, especially during the holiday season, and other holidays such as Valentine's Day, Mother's Day, Father's Day, etc.
Our main focus is on competitive pricing, and providing the best customer relations. With our consistent performance, reliability, expertise, and accessibility, we maintain very close relationships with all our business associates. Our reputation and experience is our main advantage. S&S Fragrance, Inc is committed to fulfill the needs of our customers always.